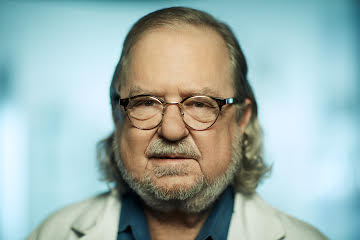 Nobel Laureate in Medicine and Physiology
Regental Professor
Chair of Department of Immunology
The University of Texas MD Anderson Center
Houston, TX, USA
Read more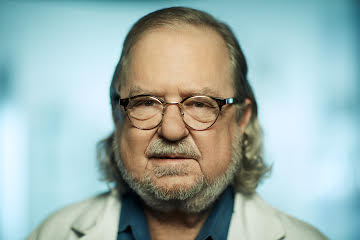 James P. Allison, Ph.D.
Keynote speaker
Nobel Laureate in Medicine and Physiology
Regental Professor
Chair of Department of Immunology
The University of Texas MD Anderson Center
Houston, TX, USA.
Wendy did her post-doctoral research in Jim's lab and it was there that Wendy developed her deep interest in gamma/delta T cells, which she later selected as the focus of her independent research.
James Allison, is Regental Professor and Chair of the Department of Immunology, the Olga Keith Wiess Distinguished University Chair for Cancer Research, Director of the Parker Institute for Cancer Research, and the Executive Director of the Immunotherapy Platform at MD Anderson Cancer Center, Houston, Tx, USA. 
Dr. Allison, a member of the National Academies of Science and Medicine, has spent a distinguished career studying the regulation of T cell responses and developing strategies for cancer immunotherapy. Among his most notable discoveries are the determination of the T cell receptor structure and the role of CD28 as a major co-stimulatory molecule that allows full activation of naïve T cells and prevents anergy in T cell clones. His lab resolved a major controversy by demonstrating that CTLA-4 inhibits T-cell activation by opposing CD28-mediated co-stimulation.  Based on this insight he then showed that blockade of CTLA-4 could enhance T cell responses, leading to tumor rejection in animal models. This work led to the development of ipilimumab, an antibody to human CTLA-4 and the first immune checkpoint blockade therapy approved by the FDA. He earned the 2018 Nobel Prize in Physiology or Medicine, which he shared with Dr. Tasuku Honjo, " for their discovery of cancer therapy by inhibition of negative immune regulation." His current work seeks to improve current immune checkpoint blockade therapies and to identify new targets to unleash the immune system in order to eradicate cancer.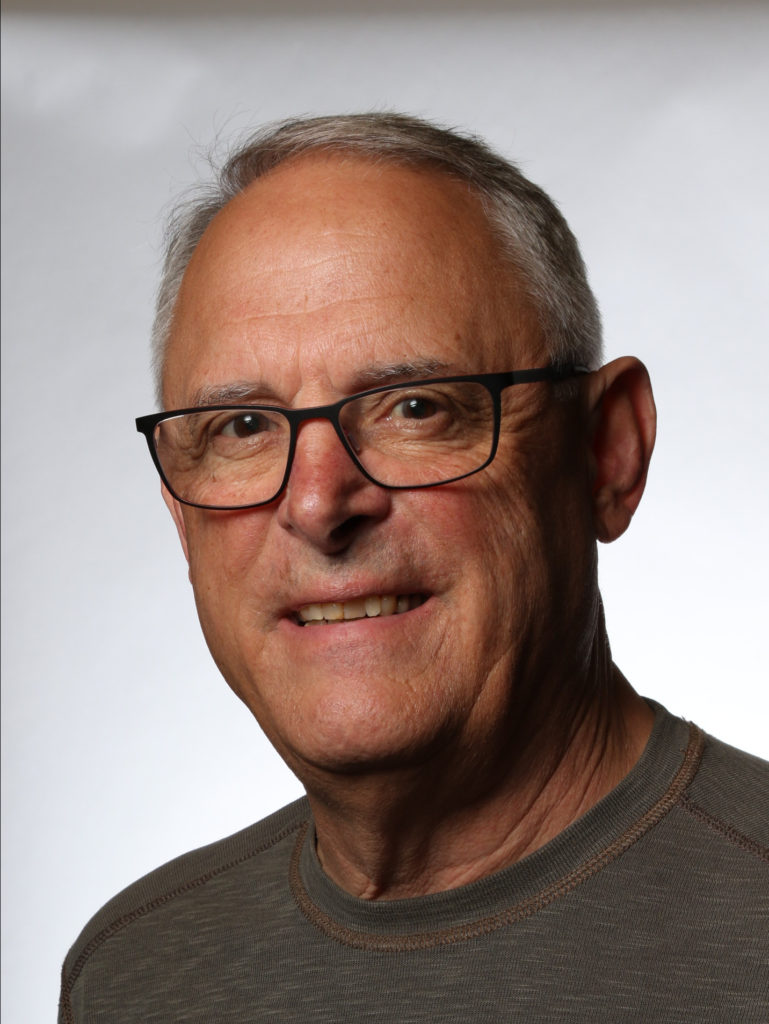 John Cambier, Ph.D.
Distinguished Professor, Department of Immunology and Microbiology, University of Colorado School of Medicine

Title of talk:  Wendy falls in love with immunology: 1979-1982
John was a new assistant professor in Immunology at Duke University, when he first encountered Wendy. Freshly graduated at that point, Wendy was undecided about a career in medicine or research, but the inspiring interactions she had with John quickly convinced her that research in immunology was definitely her call.
John C. Cambier is currently a Distinguished Professor in the Department of Immunology & Microbiology at the University of Colorado, Denver and a Professor in the Department of Biomedical Research, School of Medicine National Jewish Health Denver, CO, USA.
The overarching goal of Dr. Cambier's research is to understand how immune responses are regulated at the level of receptor signaling, and to translate this knowledge to understand  and treat immune abnormalities in humans. His work is currently focused on specific problems related to tolerance and autoimmune diseases. Insights gained from his work suggest an important role for environmental factors such as infections and injury in predisposing individuals to autoimmune diseases. Parallel studies in his laboratory seek to understand whether and how environment factors such as infections and tissue damage defeat tolerance mechanisms.
"Wendy joined my laboratory in 1979 soon after completing her undergraduate degree in Zoology at Duke.  Her primary responsibility initially was to help me develop an institutional flow cytometry facility employing a rudimentary, but state of the art, instrument that was commercially available at the time. This was technologically very challenging but she rose to the task. It quickly became clear that she was a gifted experimentalist, and this led to her active participation in our B cell work and publication of four original studies prior to her departure to graduate school at the University of Chicago in 1982."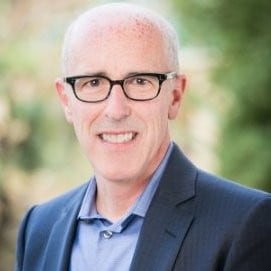 Richard Boismenu, Ph.D.

Chief Scientific Officer, IgGenix
Title of talk: Professor Wendy Havran – A tribute to my mentor and dear friend
Richard was one of Wendy Havran's first post-doctoral fellows. Together, they pioneered the field of innate gamma/delta TCR T cells and defined critical roles for these cells in mucosal immune defense, inflammation and wound healing.
Before joining IgGenix, Richard served as Vice President and Head of Product Development, and Chair of the Portfolio Strategy Committee at Coherus Biosciences. Prior to this appointment, he was a Project Team Leader at Genentech, where he led programs in immunology, ophthalmology and metabolic disorder research. Before Genentech, Dr. Boismenu was Senior Director of the Immunology and Cell Biology Group at Repligen Corporation. Richard started his independent research career as an Assistant Professor of Immunology at The Scripps Research Institute where he had previously been a postdoctoral fellow in Wendy Havran's laboratory.
"I met Wendy in 1992 shortly after we both arrived at The Scripps Research Institute (TSRI). She had been recruited to TSRI as an independent faculty member based on her high-profile research conducted in Jim Allison's lab at UC Berkeley. I had joined Per Peterson's lab as a postdoc. Wendy took me aside one day and asked me to consider joining her lab. I believe this was the result of having engaged with her in exciting (water cooler-type) conversations about the enigmatic gamma delta T cells she was so interested in. It was an offer I couldn't refuse and, like they say, the rest is history. She became my mentor and encouraged me to always think deeply about important questions and then go design and execute the critical experiments. She would say "You can never get the time back so better focus on what can truly move the field forward… and aim for the big publications."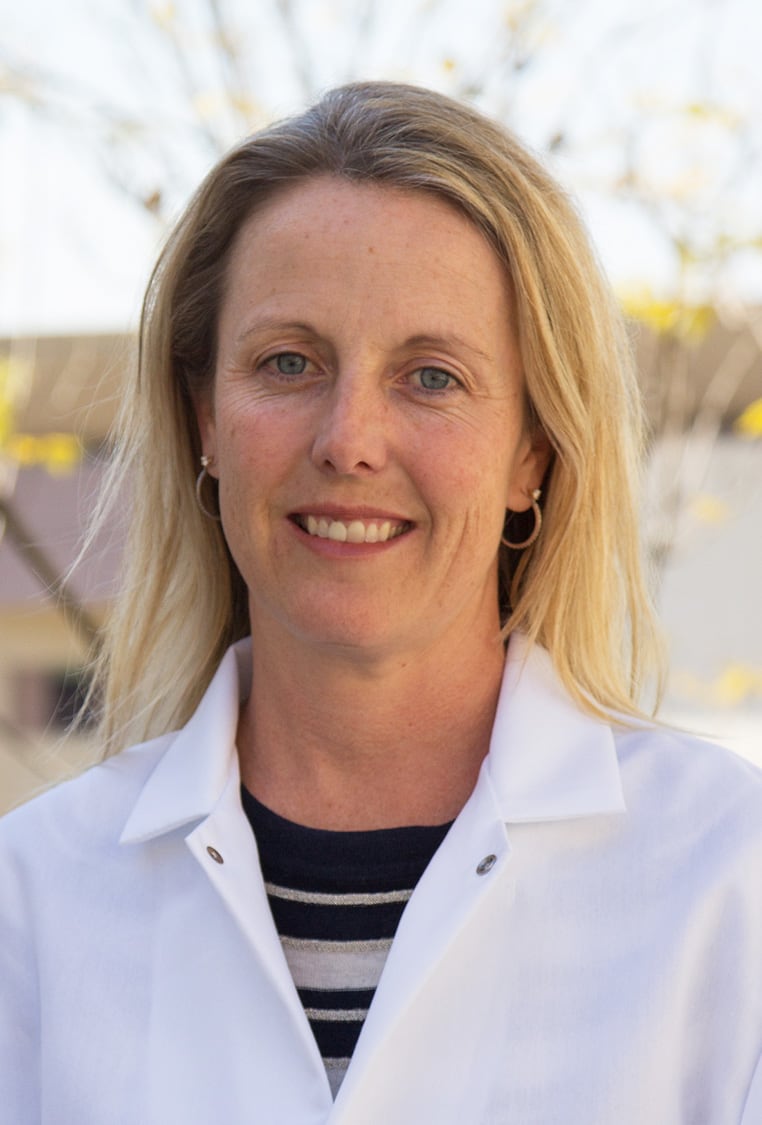 Julie Jameson, Ph.D.
Associate Professor of Biological Sciences at California State University, San Marcos
Title of talk: Wendy Havran: Pioneer in the gamma delta T cell field and advocate for women in science
Julie Jameson followed in Richard Boismenu's steps as another successful post-doctoral trainee of Wendy, and continued the pioneering work on the skin gamma/delta T cells and their unique functions in tissue repair and wound healing.
Julie Jameson is an Assistant Professor in the Department of Biological Sciences at California State University San Marcos and an Assistant Professor Adjunct in the Department of Immunology and Microbiology at Scripps Research, San Diego, CA, USA.
Dr. Jameson's research focuses on the function of T cells in infections and tissue repair. Recent studies in her laboratory have shown that obesity and type 2 diabetes impair T cell function in the murine skin, resulting in wound healing complications. Currently, she is investigating how this devastating disease impacts the ability of T cells to fight infections and heal wounds in patients. The Jameson laboratory has specifically focused on translational research by taking findings from basic science studies into the clinic for further investigation. Julie Jameson was a postdoctoral fellow with Wendy Havran from 2000-2005 and then a colleague at The Scripps Research Institute from 2005-2012. They were lifelong friends sharing time traveling to conferences all over the world and a passion for gamma delta T cells.
"As a graduate student at UMass Medical Center I was making the difficult decision of where to apply for postdoc positions when this lovely, brilliant scientist named Wendy Havran came to give a seminar on the function of gamma delta T cells in the skin. The data was so exciting that I emailed Wendy hoping to get an interview. It was my dream to work at Scripps with amazing scientists such as John Sprent, Linda Sherman and Michael Oldstone just down the hall, so I was thrilled when she asked me to join her lab. Wendy gave her postdocs the space to innovate and explore their ideas, but always knew when to rein us in. This resulted in an incredibly productive lab filled with independent thinkers like Debbie Witherden and Leslie Sharp who published high profile papers in Wendy's lab. Mentorship for women in science was a passion for Wendy and she pushed us to go beyond what we thought our limits were, to think outside the box, and do good science. As our relationship moved from mentor to colleague I truly appreciated our times traveling to conferences all over the world. One conference that we could always count on having a great time together was at the La Jolla Immunology Conference. I remember talking and laughing with her at LJIC last year, and will truly miss seeing her smile each year."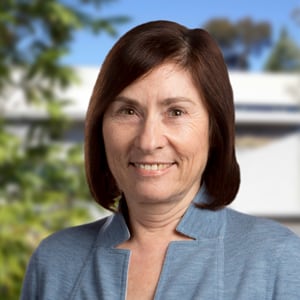 Linda Sherman, Ph.D
FAAI, Professor, Department of Immunology and Microbiology at Scripps Research
Title of talk: Wendy Havran, my colleague and friend
For almost 30 years Linda and Wendy were colleagues at the Scripps Research Institute. Besides the numerous significant contributions they both made in Immunology, they also shared endless efforts and services to help with the career development of the younger generation of immunologists and to promote recognition and equality for women in Science.
Dr. Sherman's research has focused on designing strategies to augment the ability of T lymphocytes to respond to certain self-antigens in order to eliminate tumor cells. One of the main goals of her research is to understand how expression of proteins in normal tissues alters immune recognition and responsiveness to antigens of these proteins when they are subsequently encountered on normal tissue or tumor cells. Parallel studies in her research investigate defects in immune (self) tolerance that result in autoimmune destruction of pancreatic islets leading to type 1 diabetes.
Dr. Sherman was the ninety-eighth president of The American Association of Immunologists (AAI) from 2014 to 2015 and served as an AAI Council member from 2009 to 2016. She was elected a Distinguished Fellow of AAI in 2019.
"I had been at Scripps for over a decade when Wendy first arrived. I soon came to discover that one of her priorities was to create a community among the women in our department, something I had never thought to do. Each time a woman was hired or promoted, or achieved a milestone in her career, Wendy would organize a lady's luncheon. They were intentionally elegant affairs in high visibility restaurants that were meant to make the guest of honor feel special, something very rare in the life of a woman scientist. When I became the first woman at Scripps to be promoted to Full Professor, it was at such a celebration that Wendy presented me with a treasured memento of the occasion, a plaque consisting of crackled glass under which was printed "THANK YOU FOR BREAKING THE GLASS CEILING". If there was one thing Wendy understood it was the importance of celebrating the high points in a career that constantly humbles you. I am thankful to have a strong association between the highlights of the past 30 years of my life with my dear friend Wendy."